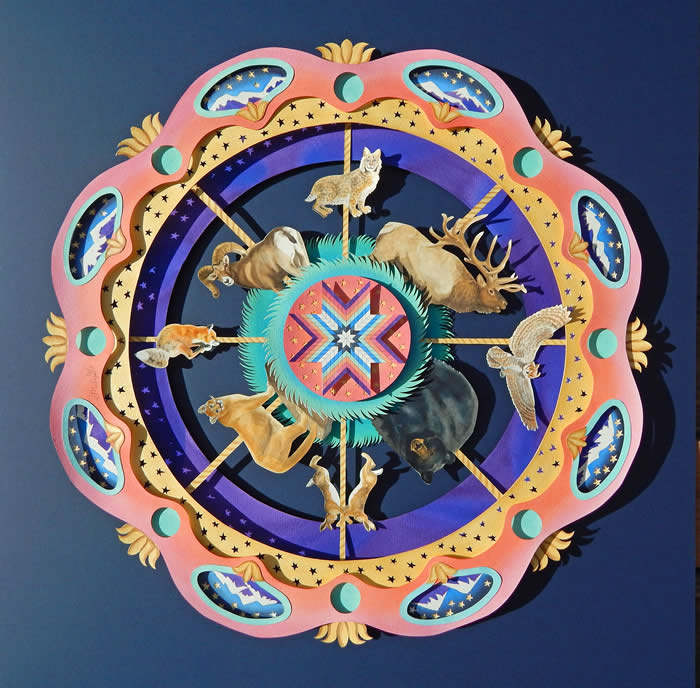 Come one, come all, to the Rocky Mountain Merry-Go-Round. Find your gold ticket, hand your cotton candy to your folks and hop aboard.
Step out upon the platform of stars.  Choose your favorite mammal and hold on tight.
Round and around the stars circle the heavens.  Up and down the mountains move on forever.
The roars, screams and growls join the children's laughter as they experience the illuminated wild magic of the night.
 
No one will go home without some hair raising animal excitement and everyone will leave amazed. 
 
Which animal or bird would you choose?  Why?