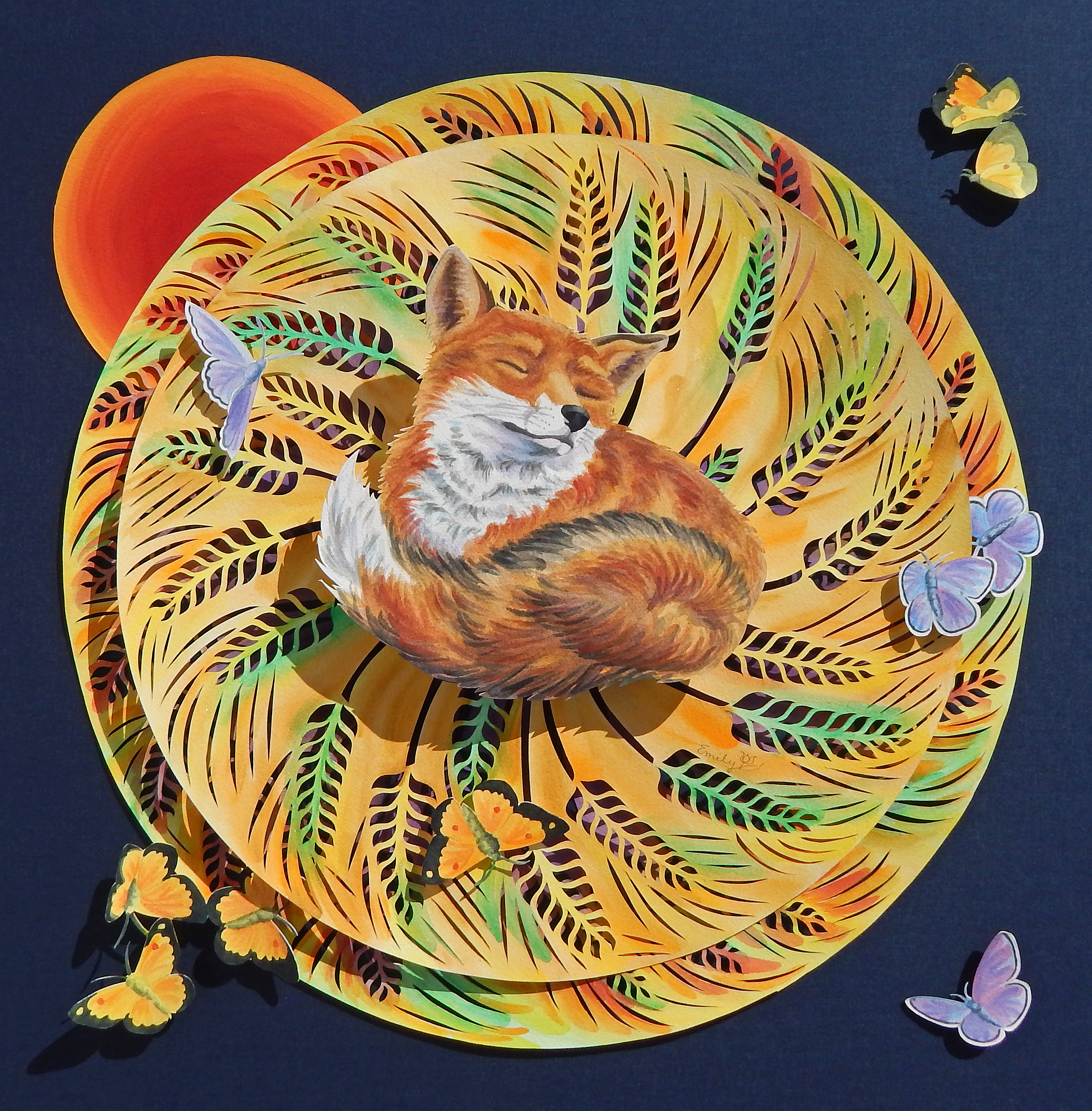 One Fine Day...For A Nap

Nestled in a field of waving wheat
Sleeps a kit fox kissable sweet
Dreams of adventures while butterflies dance
Eyes stay open, not a chance
Brothers and sisters to bed they went
Frolicking all day he too is spent
As the sun slowly fades
Warmth from tail to nose is sure to stay

1971 Caldecott Award Winner, "One Fine Day" written and illustrated by Nonny Hogrogian is a humorous retelling of a favorite Armenian folktale about a fox's adventure to quench his thirst. As part of my exhibit in the Atrium Gallery of the Bozeman library, my goal was to create a few pieces connected with children's literature.

What began as my take on a nursery rhyme, "Hey Diddle Diddle, Was it the Fox With the Fiddle?", changed into something a bit more refined. I liked the wheat so well, I made a second layer to create a sense of space. I chose not to cover it with four anthropomorphic foxes playing the fiddle- a realistic fox felt more fitting and is representative of my style.

This piece makes me smile. I feel the warmth, smell the sweetness of the wheat and feel absolutely at peace.